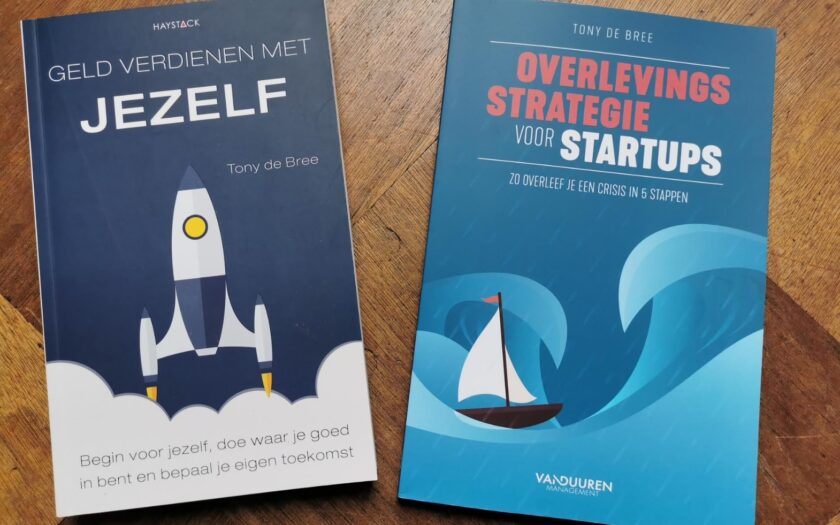 Updated: September 30, 2023
Goede morgen,
veel zzp'ers zijn juridisch gezien een eenmanszaak. Wat dat is? 
"Een eenmanszaak is een rechtsvorm waarbij je als enige verantwoordelijke bent voor het bedrijf. Bij een eenmanszaak ben je privé aansprakelijk voor zakelijke schulden. Deze kan wel veel verschillende handelsnamen, activiteiten, internet namen en vestigingen hebben."
In 'Overlevingsstrategie voor startups' staat echter ook een uitgewerkt voorbeeld van 'de virtuele eenmanszaak'. Wat dat is? 
"de virtuele eenmanszaak is een zelfstandige ondernemer met een eenmanszaak die alleen maar met een groot lokaal en internationaal netwerk, een eigen unique ecosysteem, online geld verdient'. 
Een van je internet verdienmodellen kan online coaching zijn b.v. of door eBooks en/of andere digitale producten te verkopen omdat de inkoopkosten, de opslagkosten en de distributiekosten praktisch nul zijn. 
Meer blogs, diensten en digitale producten rond 'Overlevingsstrategie voor startups' en hoe je de kans dat je als startup of als starter Corona overleeft en er beter uitkomt, kun je hier lezen.
Tony de Bree
p.s. Als je als zzp'er online geld wilt verdienen en je hebt 'Geld verdienen met jezelf' aangeschaft, dan heb je samen met 'Overlevingsstrategie voor startups' alles wat je nodig hebt trouwens.