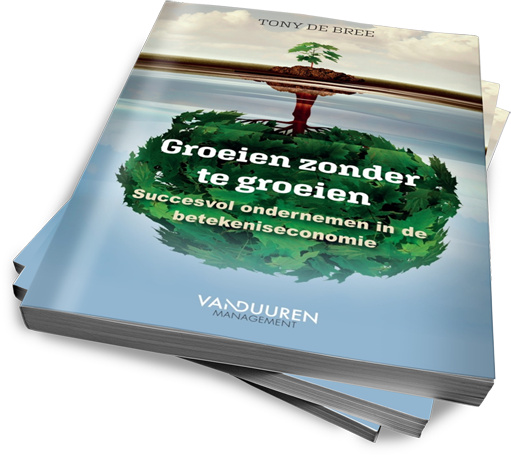 Hey hoe gaat het? 
we zijn met druk bezig met het voorbereiden van de lancering van 'Groeien zonder te groeien. Succesvol ondernemen in de betekeniseconomie'. 
Het boek, de checklists en de online video's zijn nog niet uit, maar we kunnen al e-covers en mockups gebruiken om mensen aan de voorkant van boek en het hele pakket te laten wennen. 
Wat is een e-cover eigenlijk? Oorspronkelijk was het 'de cover, de kaft van een e-book, een electronisch boek': een e-book cover dus. 
Meer: 'Geld verdienen met de virtuele eenmanszaak'  en 'Wat is een solopreneur?'
Omdat een e-book een digitaal product is dat je niet kunt aanraken, is het verstandig om het toch te visualiseren. En daar gebruik je e-covers voor. Op deze manier zijn e-covers dus onderdeel van je 'boek-marketing en promotie' of beter gezegd 'e-book marketing en promotie'.  
In sommige gevallen kunnen je klanten zowel een boek als een e-book versie van je boeken aanschaffen of tegenwoordig vaak zelfs ook verkorte audioboeken. Die worden steeds populairder. En daarnaast kun je webinars over en rond het boek over thema's uit het boek geven en online workshops en online masterclasses verzorgen. En je kunt online tutorial video's voor maken zoals ik ook voor 'Groeien zonder te groeien' zal laten doen. 
Voor al die toepassingen kun je 'e-covers' laten maken. Boven dit bericht en onderaan zie je voorbeelden van e-covers en mockups in de advertenties. ook daarvoor kun je ze dus gebruiken.
Wil jij e-covers gebruiken in jouw online business?
Als ik je kan helpen met jouw boek of e-book promotie & marketing of van je online services met je boeken, aarzel dan niet om me te bellen via Skype op tony.de.bree of wa via 06-34387806.
Vriendelijke groeten,
Tony de Bree
p.s.
Je kunt me hier ook volgen op LinkedIn of op Instagram.