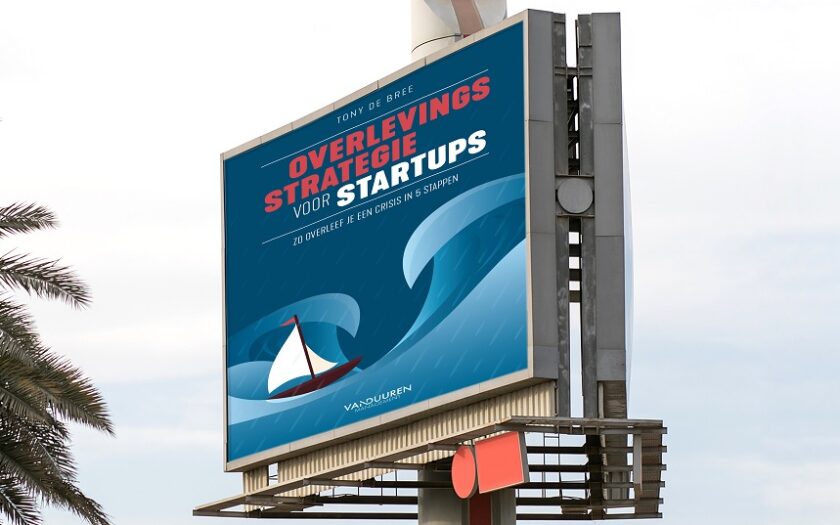 Goede morgen,
Visuals worden steeds belangrijker online en offline inclusief voor content marketing, voor personal branding en voor boekmarketing zoals voor 'Overlevingsstrategie voor startups'.
Of je nu een oprichter van een startup bent, een CEO van een scale-up, directeur van een MKB-bedrijf of een familiebedrijf, beeld, geluid en afbeeldingen worden steeds belangrijker. 'Visual marketing' online en offline maakt daar een belangrijk onderdeel van uit om geld te verdienen in crisistijd. 
In een aantal korte blogs zul je daar concrete  voorbeelden zien. Vandaag 'mockups'. Wat zijn dat?
'Een mockup is model van een ontwerp, product & dienst. In de software-industrie komt het begrip tevens voor om vroeg in het ontwikkelproces het software-ontwerp qua gebruikersinterface te testen en b.v. in de opstartfase en de validatiefase van een startup'.
In visual marketing, kun je verschillende typen 'mockups' onderscheiden:
Statistische mockups met een foto of afbeelding van je product of dienst zoals in de foto boven dit blog in de recalmezuil voor 'Overlevingsstrategie voor startups'.
Live mockups waarbij je een video in een afbeelding ziet.
Video's waarin je of statische afbeeldingen ziet of een ander video in de video.
In het volgende blog worden nog meer voorbeelden gegeven en gedemonstreerd van wat je met mockups kunt doen is je persional branding en sales en marketing activiteiten. Bookmark ze hier.
Met vriendelijke groet,
Tony de Bree
Mobiel: 06-34387806
E-mail: tony.de.breeATgmail.com.
p.s.
Volg me op Facebook, Twitter (@tonydebree en @ideetotstartup, speciaal voor 'Kan het vliegen?'), Instagram  ('kanhetvliegen') Pinterest and Linkedin voor nieuws, speciale aanbiedingen, coupons & gratis e-books. en we zijn net ook op YouTube gestart hier.
p.s.
Als je dringend 'overlevingsadvies' of andere hulp nodig hebt, maak dan een afspraak via 06-34387806 (whatsapp), Skype me via tony.de.bree of email me hier.