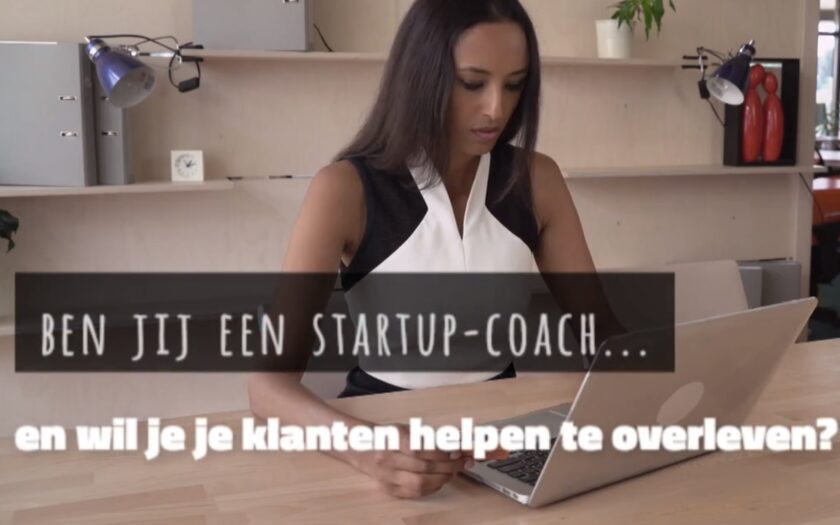 Goede morgen.
Online coaching is een van mijn inkomstenstromen vanaf 2001 en is nu extra belangrijk tijdens Corona als onderdeel van mijn eigen online dienstverlening om mijn klanten door de crisis heen te helpen.
Ik heb sinds het begin van de crisis met veel coaches en online coaches sproken die een van mijn boeken hebben gekocht om zichzelf en hun klanten te helpen de crisis te overleven.. En veel van die coaches weten echt wel waar ze het over hebben. Veel van die mensen hebben zelfs een hoog niveau van expertise ontwikkeld vanwege jarenlang kennis en ervaring in een bepaald vakgebied.
Als het gaat om domeinkennis en de bereidheid en gretigheid om mensen te helpen dergelijke gespecialiseerde kennis te leren, doen deze mensen het een 'normale periode' echt goed. Ze weten waar ze het over hebben en ze waren top in die oude wereld.
Het probleem is dat de meeste van deze mensen blijven worstelen met hun online coachingbedrijf. Ze begrijpen maar niet waarom het niet meer echt lukt. Als 'weten waar je het over hebt' genoeg zou zijn om succesvol te zijn in online coaching, dan zouden deze mensen elk maand nog steeds een hoop geld moeten verdienen. Helaas is dat niet het geval. Er ontbreekt een stukje.
Als je naar het grote geheel kijkt van succesvol zijn online als bv online coach tijdens Corona, zijn domeinkennis en ervaring eigenlijk een relatief klein deel van het grote geheel. Bij de meeste van je activiteiten als succesvolle online coach, ongeacht je competenties en ongeacht je ervaring, moet je een sterk personal brand hebben of dat personal brand snel opbouwen. En je moet relevant zijn voor het overleven van je klanten. Of dat nu zzp'ers, startups, scale-ups of mkb-bedrijven zijn.
Het weten waar je het over hebt is belangrijk en dit is absoluut de eerste stap in het opbouwen van enige vorm van geloofwaardigheid, maar je moet ook snel in contact komen met de juiste groep betalende klanten en vooral met je bestaande klanten (daarom staan bestaande of nieuwe klanten ook rechts in het startup model canvas©, zie hier).
Een product hebben om te verkopen is één ding, ervoor zorgen dat genoeg mensen horen dat je DE oplossing hebt en bent, is iets anders. Te veel mensen denken dat verkopen 'beneden hun stand' is: ze zijn toch gewoon 'heel goed', dus waarom gebeurt er niets?
Het is dus geen verrassing dat hun online business waaronder hun online coaching business niet van de grond komt. Als je echt gepassioneerd bent over je persoonlijke expertise en je wilt echt het verschil maken in het leven van jouw klanten, dan moet je niet te verlegen zijn om dit te laten weten via de juiste touchpoints en met de juiste toon. In deze crisis is 'relevantie' echter het sleutel woord voor jou en voor je personal brand.
'Relevantie is het sleutelwoord voor jou en je personal brand'.
Dit was het eerste blog in de serie succesvol online & offline geld verdienen tijdens een crisis. In dit geval over 'online coaching'.
Heb je snel op afroep online advies, training of coaching nodig, email me dan hier of contact me op Skype: tony.de.bree.
Tony de Bree
p.s. Als je wilt weten hoe je je online coaching business goed en snel opzet, koop dan 'Overlevingsstrategie voor startups' , download het startup model canvas, en kijk naar de gratis tutorials over hoe je hem invult. Het 'voor beeld van 'De virtuele eenmanszaak' kun je daar prima bij gebruiken.