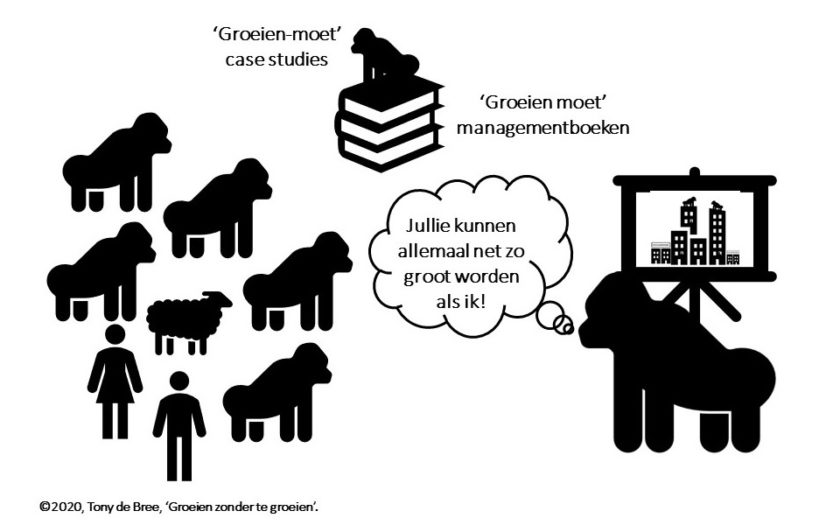 Updated: October 1, 2023
Introductie.
Goede morgen, hoe gaat het er mee?
Als er EEN ding belangrijk is voor ons als zelfstandige ondernemer om de Corona-crisis te overleven is dat je goed moet opletten waar je als zelfstandig ondernemer, oprichter van een startup, CEO van een scale-up of directeur van een MKB-bedrijf nu je geld aan uitgeeft, of niet soms?
Mijn tip voor vandaag is: 'Koop geen ' Groeien moet' managementboeken meer.
Wat zijn 'Groeien moet' managementboeken?
'Groeien moet' managementboeken proberen je wijs te maken dat je als ondernemer 'moet groeien' met je onderneming. Je 'moet':
meer omzet halen;
meer klanten werven;
meer geld verdienen;
meer personeel aannemen;
meer investeerders aantrekken. ('investor ready' worden);
meer geld lenen van banken.
Allemaal dingen waar je als ondernemer tijdens de Corona-crisis helemaal niets aan hebt voor je overlevingsstrategie om de komende tijd door te komen.
Dus niet doen, ok?
3 soorten 'Corona Survival Hacks'.
Op deze nieuwe site krijg je praktische 'Corona Survival Hacks' (in het Nederlands en in het Engels), gratis eBooks en nog veel meer over hoe je als ondernemer deze crisis kunt overleven door 3 dingen voortdurend te doen:
door snel kosten te besparen;
door slim (online) in te kopen;
door snel nieuwe (online) inkomstenstromen aan te boren.
Als je vragen of verzoeken hebt, aarzel dan niet om me te bellen via Skype op tony.de.bree of e-mail me hier.
Succes en houd je aan de 1,5 afstand, ok?
Tony de Bree
p.s.
Volg me op LinkedIn als je geen blog wilt missen, Skype me op tony.de.bree als je een van mijn boeken of eBooks hebt gekocht of een andere klant bent.