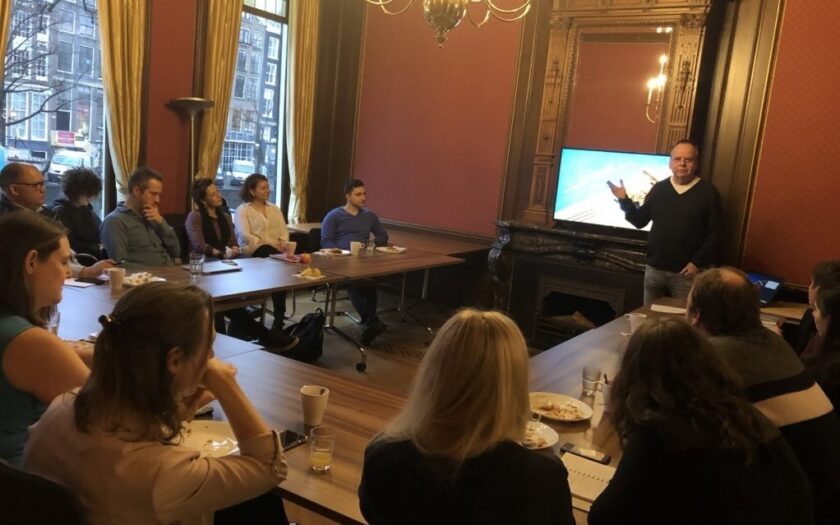 Hallo, hoe gaat?
Iedereen heeft het over 'leven lang leren' of in het Engels 'lifelong learning', maar wat is dat eigenlijk?
'Leven lang leren' of te wel 'Lifelong learning' is eigenlijk niets anders dan dat je hele leven lang zouden moeten blijven leren en dat je daar dus ook voortdurend tijd, energie en geld in moet stoppen. Of je nu bij een grote organisatie werkt of als zelfstandig ondernemer en of de Overheid daar nu voor betaald of niet. Je moet immers inzetbaar en 'employable' zijn en blijven en flexibel zijn en blijven. Of je nu (nog) een vaste baan hebt of dat je zelfstandig ondernemer bent. 
'Weten' of 'kunnen'.
Over dat hoe je wat en wanneer het beste kunt 'leren' bestaan echter nog wel wat misverstanden. Je kunt feiten leren ('wat is het?'), dan weet je het later (al dan niet nog lang daarna). Of dingen in de praktijk leren brengen door het te laten voordoen (demonstreren) en dan vervolgens onder ervaren leiding zelf leren doen (Oefenen/toepassen). Dat kun je dan weer evalueren en vervolgens weer verder gaan.
Afhankelijk van het type leerdoel rond 'weten of kunnen', kun je en moet je andere interventies, andere leervormen en andere hulpmiddelen inzetten. Mede afhankelijk van het niveau van de betrokken persoon.
Meer: 'Hoe om te gaan met ontslag?', 'Hoe kies je de juiste coaching in crsistijd voor jou persoonlijk?' &  'Geld verdienen met de virtuele eenmanszaak'  
Wat moet JIJ nu met 'leven lang leren' tijdens deze crisis?
In de 'oude normaal' wereld werden er veel groepsgewijze bijeenkomsten georganiseerd zoals boven een masterclass over 'De scale-up-blueprint'. Tegenwoordig vinden er veel 'gratis' online masterclasses plaats. 
In het volgende blog wordt antwoord gegeven op de vraag:  'wat moet jij nu met leven lang leren tijdens Corona?'.
Bookmark deze blogs als je meer praktische tips & aanbevelingen over een 'leven lang leren' wilt krijgen om de crisis te overleven. Of je nu een vaste baan hebt of dat je zelfstandig ondernemer bent.
Tot snel,
Tony
p.s.
Als je dringend 'opleidingsadvies' of andere hulp nodig hebt, maak dan een afspraak via 06-34387806 (whatsapp), Skype me via tony.de.bree of email me hier.