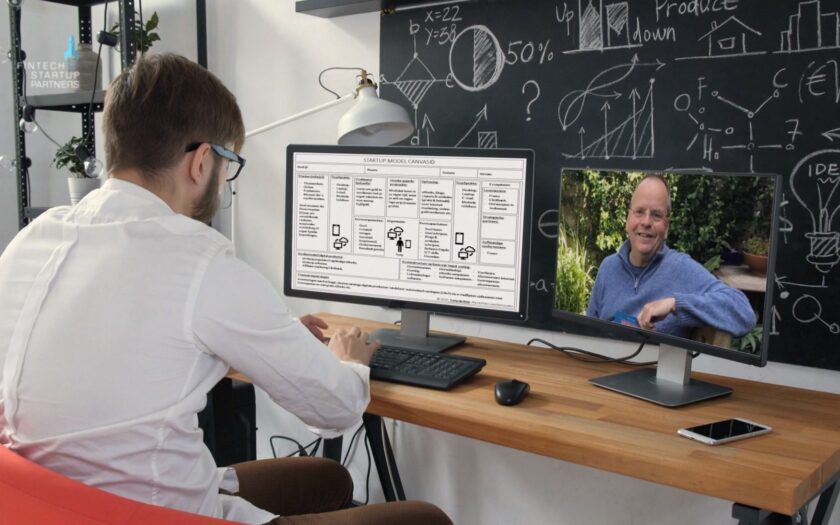 Hallo. Hoe gaat het?
iedereen heeft het tegenwoordig over 'blended learning'. Er zijn nogal wat definities in omloop en wat opvalt is dat er bijna altijd wordt gezegd dat daar altijd online of offline groepsgewijze werkvormen bij moeten zijn. Maar dat is niet zo.
Blended Learning is de Engelse term voor een combinatie van verschillende leervormen die je afhankelijk van leerdoelen bundelt in een oplossing.
"Blended learning is een mix van verschillende leervormen die online en/of ofline kunnen worden ingezet, groepsgewijs of individueel of een combinatie daarvan'.
Een stukje geschiedenis van 'blended learning'.
Sinds het begin van de jaren'80 van de vorige eeuw maakt daar ook individueel en groepsgewijs 'leren op afstand' onderdeel van uit met eLearning met verschillende interactievormen via de eigen grote gesloten netwerken van grote corporates werldwijd zoals grote internationale banken.
Een van de grote veranderingen die toen plaatsvonden was de transitie van groepsgewijs onderwijs naar individueel leren om grote hoeveelheden mensen om- en bij te scholen in de ICT bv in hun eigen tijd en in hun eigen tempo zoals bij dit grote programma.
Meer: Wat is 'leven lang leren'? / 'Mogelijk 1 miljoen werkloos door Corona. Wat is jouw 'plan b' ?'.
Ook video conferencing werd al door diezelfde hele grote bedrijven ingezet vanaf de eerste fase van globalisering van die multinationals. Maar omdat het heel duur was waren er maar een een of maximaal twee speciale 'video conferencing' ruimtes per locatie van zo'n multinational en werd het vaak alleen gebruikt door het senior management of bij grote wereldwijde programma's.
Dat is tegenwoordig wel wat anders: we kunnen zelfs op onze smartphone met een persoon of met hele groepen mensen waar dan ook ter wereld met online video inclusief geluid in contact komen en samenwerken! Mooi toch?
En dat biedt enorm veel nieuwe mogelijkheden om veel innovatieve vormen van leren samen te stellen, on demand, net als bij Netflix bv. Of dat nu is vanwege leven lang leren of om snel nieuwe kennis en vaardigheden in je eigen tijd en in je eigen tempo op maat op te kunnen doen om je overlevingsplan te maken en niet failliet te gaan als het even kan.
De toverwoorden zijn 'on demand' en 'op maat'.
Nog een prettige avond.
Tony de Bree