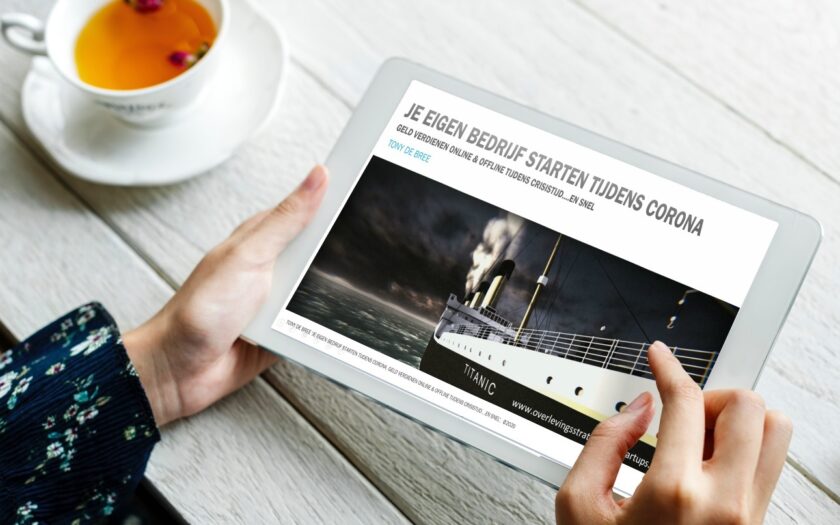 Updated: September 30, 2023
Goede morgen,
top! Vanmorgen was deel 2 van de tweedelige online masterclass 'Je eigen bedrijf beginnen tijdens Corona' voor de Minor Entrepreneurship van de Haagsche Hogeschool.
Het thema vandaag was:
'GELD verdienen online & offline tijdens crisistijd….en snel'.
In de eerste virtuele masterclass bij de Haagse Hogeschool (zie hier) is vooral aandacht besteed aan wat de impact is van Corona op nieuwe en op bestaande bedrijven en waarom je nu in ieder geval snel moet acteren.
Vorige keer hebben de startende ondernemers huiswerk opgekregen.
Agenda voor vandaag was:
Huiswerk?
Wat ga jij nu anders doen vanwege Corona (BMC, klanten, bottom-line)?
Waarom jij (waarom zouden klanten met jou in zee gaan)?
Je Corona-verdienmodel (meerdere stromen).
Tips: geld verdienen & bedrijfsfinanciering 2.0.
Meer blogs lezen over hoe je in Corona het beste een bedrijf kunt beginnen of hoe je als startup maar ook scale-up en MKB-bedrijf je overlevingskans kunt vergroten, lees dan deze blogs.
En als je me op jouw hogeschool, universiteit of business school een interactieve virtuele masterclass wilt laten verzorgen, email me dan hier of contact me op Skype: tony.de.bree.
Tony de Bree
p.s. Omdat 'Overlevingsstrategie voor startups' een korte, praktische overlevingsgids moest zijn en geen 'managementboek', is de inhoud beperkt tot 5 snell stappen. Alle andere thema's zoals of jij geschikt bent ja of nee en de samenstelling van je startup-team kun je vinden in 'Kan het vliegen?'.