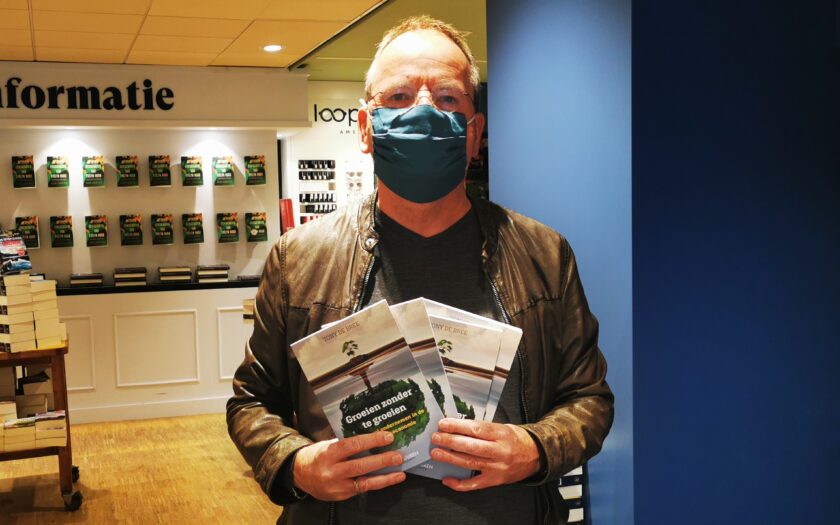 Goede avond,
wat we soms wel eens vergeten is dat lokale winkels in onze eigen buurt het vaak ook moeilijk hebben vanwege Corona. We kopen allemaal steeds meer online en steeds meer lokale winkels in onze buurt dreigen om te vallen.
Daarom ben ik gisteren even naar boekhandel Paagman (met mondkapje) gegaan bij ons om de hoek in de Fred in Den Haag langs gegaan. Ik had van mijn uitgever gehoord dat boekhandels ook vooraf al veel boeken hadden besteld en ingekocht. En bij Paagman hoorde ik dat 'Groeien zonder te groeien' inderdaad ook heel goed verkoopt. Er waren er nog maar 4 over! En de verantwoordelijke mevrouw ging direct bijbestellen. Super. 
Meer:  ''7  mythes rond de oude normaal 'groeien moet' industrie', 'Wat is betekenisvol ondernemen?' & 'Waarom 'Groeien zonder te groeien. Succesvol betekenisvol ondernemen?' 
Dus ik ben heel blij als je ons boek online koopt inclusief bij Managementboek.nl of Bol.com. Maar vergeet aub de lokale boekhandel om de hoek niet. Steun die nu vooral ook. 
En als je wilt weten hoe jij in jouw geval succesvol online & offline kunt ondernemen in de betekeniseconomie in jouw sector, maak dan nu een vrijblijvende afspraak via 06-34387806 (whatsapp), Skype me via tony.de.bree of email me hier.
Tot snel,
Tony
p.s. Volg me op Linkedin of op Instagram.