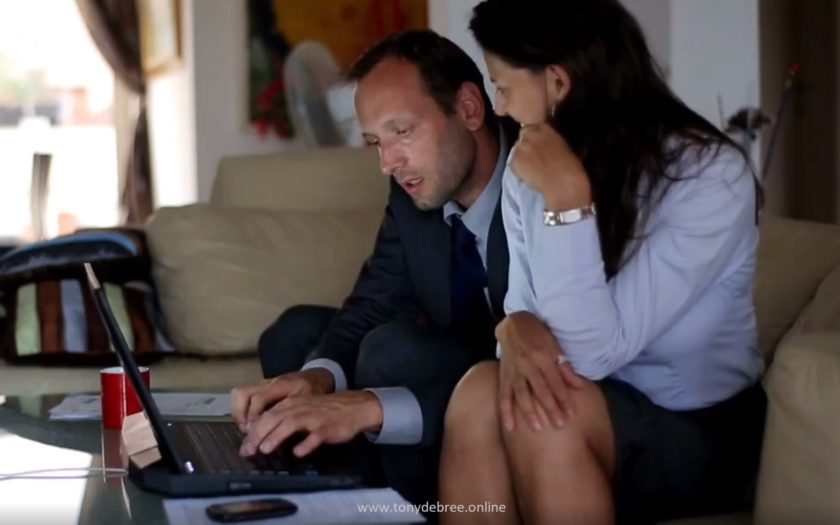 Morning,
while many millions independent entrepreneurs, SMEs and large corporates worldwide are struggling to survive the lockdown, many large banks globally and large management consulting firms are talking about 'The Banker Of The Future' and 'future skills'.
And that is a costly mistake. Why? Because already before the Corona-crisis banks in Europe slashed 60.000 jobs in Europe alone (see here) and there is no way banks will survive the Corona crisis without drastic cost cutting measures.
And that leaves many senior managers and employees with a potential BIG problem.
Most managers and employees in large banks are not prepared at all.
I left my fixed job in global banking in 2011 after 26 years at ABN Amro (see here) and I can tell you, it was a difficult transition. Why? Because although I had been carrying out my 'plan b' since 2001 by making money online from home next to my dayjob (see here), my 'resocialisation' was a tough one.
And when I now read the self-centered posts on LinkedIn from many banking managers and employees including some of my ex-colleagues at ABN Amro, about 'how successfull their video meetings' at home are, I really worry for them.
I also see the same attitude with a number of senior managers wanting to join out blended learning programmes. They think they can walk on water and that everybody is waiting for them.
That is why we refuse them: wrong mindset and wrong attitude.
The inconvenient truth is that 'The banker of the future' in the traditional sense of the word, meaning the traditional 'corporate banker' working in a large bank, with a high salary, focusing on learning future 'corporate banking skills' is on a fast road to extinction.
Unless you do the smart thing. To be continued.
You can contact me on Skype on tony.de.bree or send me an email here.