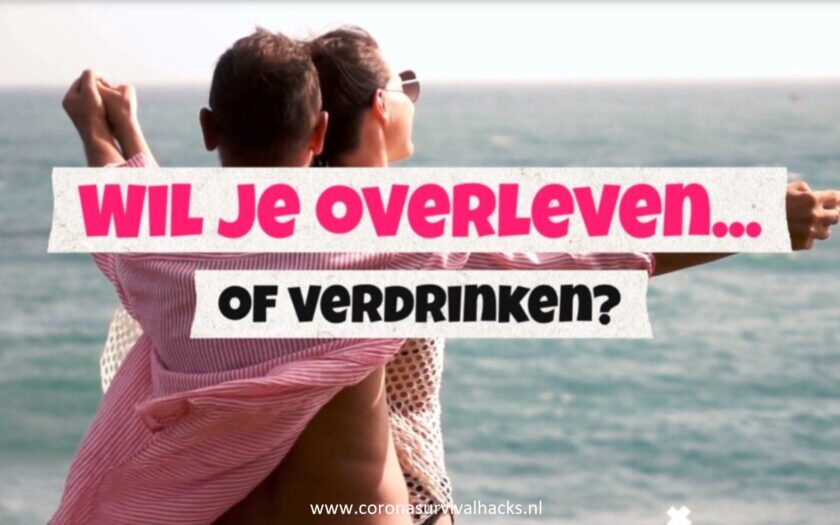 Goede morgen,
ik heb van jongs af aan al een enorme belangstelling gehad voor alles wat met de Titanic te maken had. Waarom dat enorme schip vergaan is, wat de leiding deed en niet deed en wie het uiteindelijke overleefd heeft en wie niet.
Ik heb zelfs tijdens een tentoonstelling in New York ooit met mijn kinderen een stuk van het schip in mijn handen gehad. Aan het begin van de tentoonstelling kregen we trouwens alledrie een ticket met de naam van een echte passagier er op en aan het einde van de tentoonstelling kon je opzoeken 'of je het overleefd had of verdronken was'. Heel indrukwekkend.
De huidige situatie heeft een aantal interessante paralellen met die ondergang op verschillende niveaus:
De ontkenning van de kapitein dat het schip kon zinken en zijn complete blokkeren vanwege een gebrek aan overlevingskwaliteiten.
Het strijkje dat doorspeelde terwijl ze gingen verdrinken.
Het feit dat vooral veel mensen van de bemanning, de 1e klas en de 2e klas niet zijn verdronken en de gewone mensen op de 'lagere dekken' bijna allemaal wel.
Mijn 'plan b' sinds 6 weken.
Ik heb 6 weken geleden al de keuze gemaakt voor 'overleven' en heb daarvoor mijn 'plan b' en de checklists & canvassen die daar bij horen al lang uit de kast gehaald. Dat was voor mij minder moeilijk omdat ik al eerder in mijn leven een aantal keren in een moeilijke situatie heb gezeten. Zowel prive als zakelijk.
Om mijn overlevingskans te vergroten door in en reddingsboot terecht te komen of in ieder geval een reddingsboei te pakken te krijgen samen met mijn gezin, vrienden en bekenden.
Aan jou de keuze
Uiteindelijk moet iedere ondernemer, groot of klein, zich op dit moment dezelfde vraag stellen: 'wil ik overleven of verdrinken?' en vervolgens wat moet ik daar dan NU voor doen?
Het gaat daarbij vooral om 'snelheid en geen tijd verliezen' en om snel de omschakeling in je hoofd te maken van 'groeien' naar 'overleven'.
Een keuze die daarbij hoort is:
Blijf je naar het strijkje luisteren (alle mensen die net doen alsof er niets aan de hand is en bezig zijn met het ontwerp van de Titanic' en hoe dat beter moet?) of ga je snel je eigen overlevingskans en die van de mensen die mee willen verhogen?
Nog een prettige dag.
Tony de Bree
Linkedin: hier en Skype: tony.de.bree.