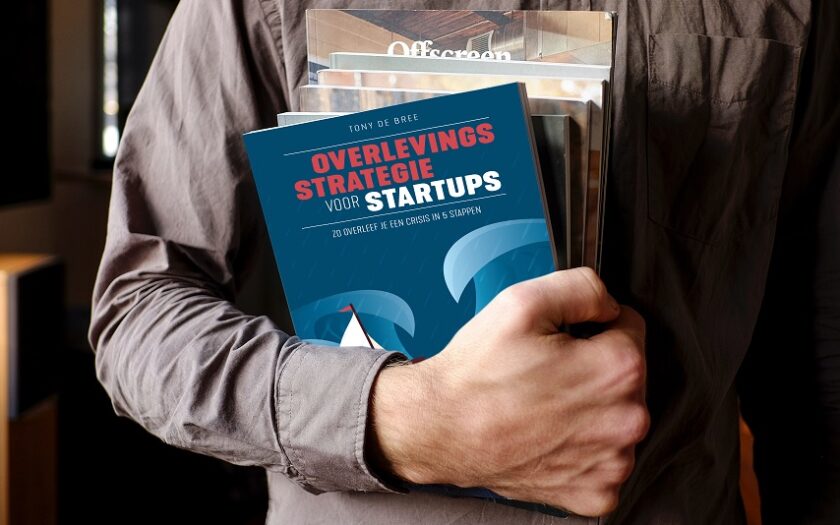 Goede morgen, hoe gaat het? Sinds het begin van de Corona-crisis word ik o.a. via LinkedIn overspoeld met 'bedelbrieven' van oprichters van startups die tussen de 13.000 en 1,7 miljoen (!) Euro 'nodig hebben' om hun briljante idee te redden of 'te gaan vliegen'.
Ze denken dat ze drie problemen hebben:
Ze krijgen geen subsidie (meer).
De grootbanken willen hun geld terug.
(corporate) investeerders draaien de kraan dicht.
Dezelfde ervaring heb ik als ik masterclasses geef bij Venture Cafe VOOR de Corona-crisis: 'ondernemers' komen op me af en willen direct geld van me en meestal heel veel. Ze hebben, denken ze, het volgende probleem:
Ze hebben een briljant idee, maar financierders 'begrijpen het niet'.
Kortom, andere mensen 'begrijpen het niet'. Maar is dit wel het echte probleem van oprichters van startups? Het antwoord is nee.
Het echte probleem bij veel oprichters van startups ligt bij hunzelf. Wat ik daarmee bedoel? Ze hebben zelf de verkeerde instelling, de verkeerde mindset. En zeker op dit moment tijdens de Corona-crisis.
Veel oprichters van startups zijn zelf 'het probleem'.
Waarom? Succesvolle oprichters van startups hebben zoals je in 'Kan het vliegen?' kunt lezen bepaalde softskills. En dat geldt zeker in deze tijd.
Je moet b.v. in staat zijn om snel de overgang te kunnen maken in je hoofd van 'groeistrategie' naar 'overlevingsstrategie' en nu laten zien dat je de juiste skills hebt om te overleven.
Overleven doe je namelijk niet samen en door te wachten of je geld van Hoekstra krijgt, maar door zelf in actie te komen.
Daarom start ik vandaag met een aantal blogs met praktische tips rond een snelle 'Overlevingsstrategie voor startups'.
Je kunt me ook vragen stellen via Skype: tony.de.bree of via het contactformulier hier. Maar klanten gaan voor.
Dus als je een van mijn boeken hebt gekocht of klant bent van een van onze blended learning programma's, meld dat dan even.
Nog een prettige dag.