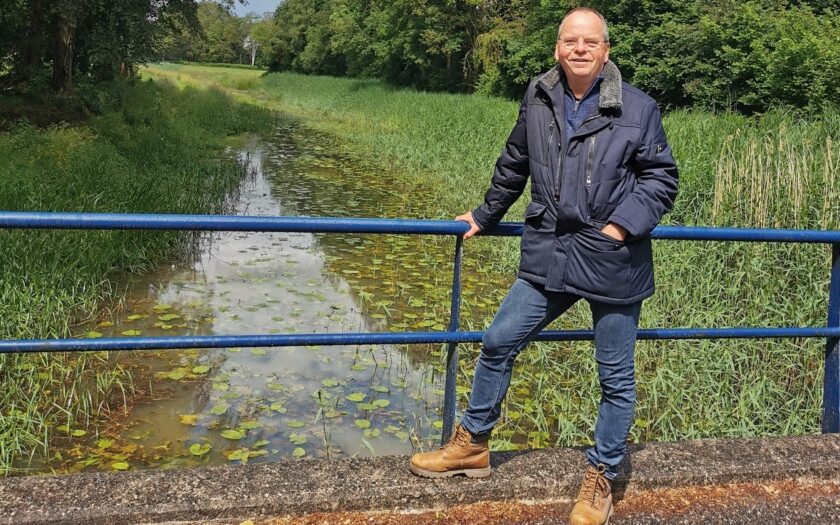 Goede morgen,
het lijkt soms wel of er twee 'soorten' mensen zijn tijdens deze crisis als je naar kranten kijkt, en sociale media zoals linkedIn bijvoorbeeld, vind je niet? Er zijn 1) mensen die blijven klagen over 'de overheid', over 'de media', over 'het testen', over 'wat Rutte verkeerd heeft gedaan tijdens Corona' en eigenlijk over alles.
En 2) er zijn gelukkig ook veel mensen online en offline die een positieve instelling hebben en kijken naar 'wat wel'. Ik behoor persoonlijk ook tot deze 'niche', tot deze 'blauwe oceaan'…en dat is een bewuste keuze.
Een positieve mindset hebben en houden betekent soms drastische veranderingen aanbrengen in de manier waarop je denkt en snel reageren op situaties in je leven, vooral tijdens een crisis als deze.
Hier zijn 7 tips die mij persoonlijk gedurende mijn hele leven en nu zeker tijdens deze crisis hebben geholpen en helpen:
1. Je bent verantwoordelijk voor alles in je leven en dat geldt ook voor je eigen gedrag. Als het tegen zit en de dingen er somber uitzien, onthoud dan dat je geen slachtoffer bent. In dat opzicht moet je je niet gedragen als een slachtoffer en de schuld bij anderen zoeken. Jezelf en anderen vertellen dat het leven oneerlijk is, zal op dit moment alleen maar leiden tot meer energie-verlies.
Neem in plaats daarvan je leven in je eigen handen en zeg tegen jezelf dat dingen nu eenmaal gebeuren en je als je dat doet, zul je er op een positieve manier mee omgaan en leren van de situatie.
2. Begin je dag met positieve bevestigingen. Neem d etijd om jezelf te vertellen dat het goed met je gaat, dat je 'geweldig' bent, cool en een echte doorzetter die zichzelf voortdurend weer opricht.
3. Breng je tijd door met positieve mensen online en offline. Als je een kamergenoot hebt die negatief is, heb je een nieuwe kamergenoot nodig of breng je quality time door online in positieve groepen of met positieve mensen tijdens een virtuele masterclass bv. Bekijk en herzie je netwerk van persoonlijke vrienden en contacten op sociale media en mensen in je zakelijke ecosysteem regelmatig, vooral nu tijdens deze crisis.
Zoek altijd naar manieren om meer positieve mensen online en offline aan je netwerk toe te voegen, want op die manier geef je elkaar energie en vermijd je 'energiezuigers'. Ik doe dat al sinds 2011 en het werkt prima: heerlijk!
4. Bouw een bibliotheek op met positieve dingen, met bv fysieke boeken en/of met eBooks. Ik ben gek op eBooks: ze zijn geweldig omdat je ze op een apparaat of in de cloud kunt lezen en je bibliotheek met positieve dingen slechts een muisklik verwijderd is. Ook muziek kan je daarbij helpen. Berg die muziek op in je auto of op andere apparaten en luister daarnaast ook naar motiverend en materiaal in bijvoorbeeld podcasts die je helpen jezelf te ontwikkelen of waar je gewoon energie van krijgt. De trein of ander openbaar vervoer leent zich daar ook prima voor.
5. Schrijf je S.M.A.R.T-doelen vandaag op en onderneem dan onmiddellijk actie. Als je doelen hebt die duidelijk zijn met een duidelijke tijdlijn, hebben je hersenen een 'stip op de horizon' en zullen ze zich daar op richten. Doelen geven je duidelijkheid en focus voor wat je concreet wilt gaat bereiken in je leven en als je ze volgt, voel je je positief en succesvol.
Ik gebruik nu bv dagelijks verschilende soorten planners en checklists om dat elke dag duidelijke doelen te hebben en productief te zijn. Zoals bv op dit moment voor boekmarketing van 'o.a. 'Overlevingsstrategie voor startups' en contentmarketing ter ondersteuning van mijn personal brand en mijn verschillende inkomstenstromen online en van die van mijn klanten en partners op dit moment.
6. Vriendelijk en attent zijn voor anderen kost helemaal niets. In feite doe je er je zelf ook een enorm plezier mee, want als je openstelt en anderen prijst terwijl je dat echt meent, dan verhoog je ook je eigen positiviteitsniveau. Als je een brede glimlach op iemands gezicht ziet offline & online, zelfs een volslagen vreemde, dan krijg je daar een 'energyboost' van toch? Vooral als je iets geeft zonder iets terug te willen. Grijp vandaag nog je kans om iemand anders online en offline te laten glimlachen. Probeer het eens…
7. Je wilt aardig zijn voor anderen. Maar dat lijkt soms misschien een zware opgave als je niet fysiek en mentaal voor jezelf zorgt. Zorg voor lekker en gezond eten, drink veel water en beweeg zoveel mogelijk binnen en buiten zoals ik dat doe met mijn vrouw tijdens lange wandelingen in het weekend zoals op de foto boven dit blog bijvoorbeeld. Denk aan positieve dingen, aan 'wat wel' en verdrijf depressies, woede of gebrek aan motivatie uit je hersenen. Wanneer je dat doet en goed voor jezelf zorgt, heeft dat ook een positieve uitstraling op je omgeving trouwens.
Nou dat was het voor vandaag, ik hoop dat je hier wat aan hebt. Geniet maar van het mooie weer!
Met vriendelijke groet,
Tony de Bree