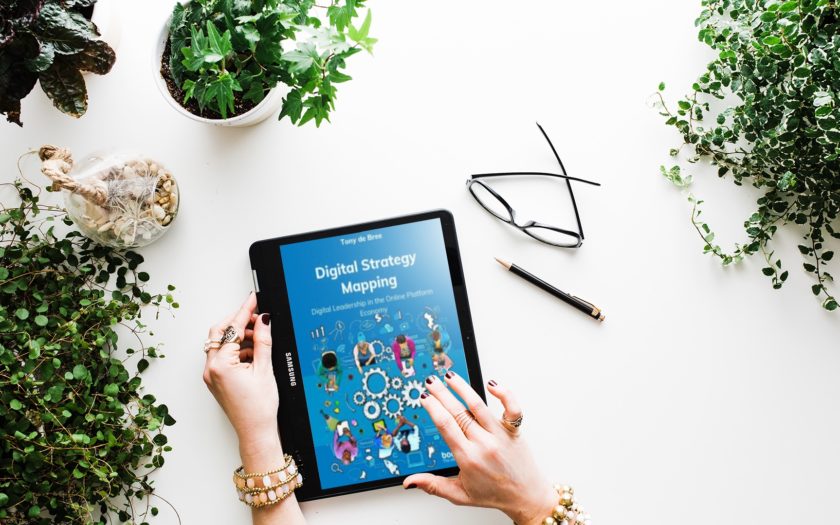 Inleiding.
Invoering.
Als je op zoek bent naar een manier waarmee je een extra inkomen kunt genereren door vanuit huis of als digital nomad te werken, dan is het produceren en verkopen van digitale produkten zeker iets voor je in deze tijd.
Digitale produkten zijn produkten die uitsluitend in digitale vorm bestaan. Voorbeelden zijn: ​​software, eBooks, online cursussen, video's, mockups, podcasts, luisterboeken, canvassen, checklists en computerspellen b.v..
1. Geen of zeer lage opstartkosten.
Met een digitaal produkt heb je praktisch geen of in iedere geval lage opstartkosten. Dat wil zeggen dat je misschien initiële kosten hebt terwijl je je digitale produkt ontwikkelt zoals het aanschaffen van Word of Powerpoint, maar vanaf het moment dat het produkt klaar is kun je exemplaren verkopen als een op zichzelf staand digitaal produkt of als onderdeel van een bundel.
Elke nieuwe verkoop van het digitale produkten zal 100% winst zijn, wat niet echt gezegd kan worden over enige ander businessmodel of verdienmodel met fysieke goederen.
2. Het is echt 'passief inkomen'.
Natuurlijk zijn sommige services ook zo. Ben je bijvoorbeeld een schrijver of webdesigner, dan hoef je waarschijnlijk niet veel geld uit te geven om geld te verdienen en dat betekent dat je vaak ook nog eens 100% winst kunt houden.
Maar waar een online of offline servicebedrijf instort, is het feit dat u uw tijd inruilt voor geld. Dit betekent op zijn beurt dat je constant beschikbaar moet zijn op specifieke tijden van de dag en dat je misschien zelfs moet reizen als de huidige crisis voorbij is.
Inkomsten uit een digitaal product zijn echter echt 'passief'. Als je eenmaal online je digitale produkten kunt verkopen en mensen je site bezoeken, kun je geld verdienen terwijl je slaapt of terwijl je iets anders doet …..
Meer: 'Wat is perskonlijk right-skilling?', 'Omscholing in crisistijd
3. Geen voorraad.
Met digitale producten heb je nog een ander voordeel: je hoeft geen fysieke voorraad aan te houden. En dat betekent dat je geen magazijn hoeft te huren of je b.v. je voorkamer hoeft te vullen met boeken of andere fysieke goederen. En je hebt dus ook geen last van de kosten van het hebben van voorraden en afschrijvingen daar op.
4. Geen of weinig investering of financiering vooraf.
Net zoals er nauwelijks opstartkosten zijn, zijn er ook weinig investeringen nodig. Dit betekent dat het geen of nauwelijks tijd kost om break-even te spelen en winst te genereren. Dit betekent dat er geen risico is, dus je kunt je nieuwe online bedrijf starten zonder een enorme lening af te sluiten en je gezin in gevaar te brengen. Wat geweldig mooi is in deze Corona-crisis, vind je niet?
5. Geen fysieke levering.
Alsof dat nog niet genoeg is, hoeven digitale producten dus ook niet fysiek te worden bezorgd. Dat betekent dat er geen voorraad verloren gaat of dat klanten beweren dat ze hun goederen nooit hebben ontvangen. Digitale producten zijn in elk opzicht goedkoper en sneller.
Daarom ben ik in 2001 begonnen als parttime digital business owner naast mijn vaste baan bij ABN Amro (zie hier). En heb ik geleerd hoe ik vanuit huis en als 'digitale nomade' geld kan verdienen door samen te werken met mensen over de hele wereld met mijn eigen virtuele organisatie zonder vast personeel in dienst.
En door te doen wat ik echt leuk vond en nog steeds leuk vind en dat is het schrijven van eBooks zoals die over Digital Strategy Mapping, het Engelstalige eBook je ook ziet in de 'mockup' in de header van dit blog.
En daarom adviseer ik dus ook starters die ik begeleid en actieve zelfstandige ondernemers in deze tijd extra inkomsten online te gaan genereren met digitale produkten.
Wil je nog meer praktische 'Corona Survival Hacks'?
Op deze site krijg je praktische hulp over hoe je als ondernemer deze crisis kunt overleven door snel onnodige kosten te besparen en nieuwe inkomstenstromen aan te boren inclusief online inkomstenstromen met betalende klanten: het verschil maken voor je online klanten en offline. Lees meer 'Corona Survival hacks' in het Nederlands hier.
Neem vandaag nog contact met mij op.
Als u een vraag of verzoek heeft, aarzel dan niet om mij op Skype te bellen op tony.de.bree of mij hier een e-mail te sturen.
Vriendelijke groeten,
Tony de Bree
p.s.
Volg me op LinkedIn, op Twitter en op Instagram.