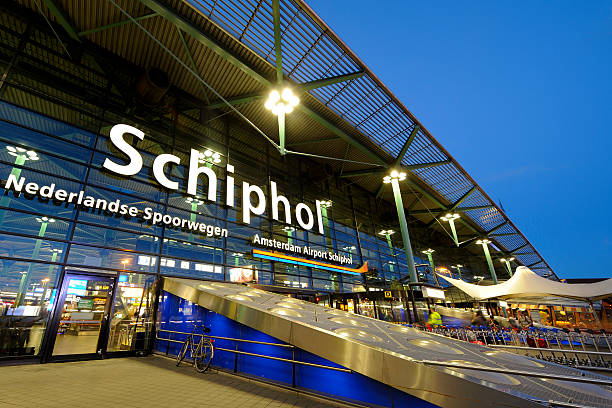 Gisteren las ik in Trouw het artikel 'Schiphol: Pas in 2023 weer maximaal aantal vluchten' op basis van een interview met Bestuursvoorzitter Dick Benschop.
Hij 'denkt over een stapsggewijs herstel van bedrijvigheid op de luchthaven. Op zijn vroegst in 2023 zou het aantal vluchten op het oude niveau terug zijn'.
Schiphol terug naar het 'oude normaal?
Blijkbaar moeten we terug naar het 'oude normaal'? Maar we zouden toch de overgang gaan maken naar het 'nieuwe normaal'? Even een aantal feiten rond Schiphol op een rijtje alles op een rijtje:
Het oude aantal vluchten zorgt voor enorm veel overlast voor de omgeving.
Veel vluchten zijn korte vluchtjes die ook met de trein kunnen.
Veel vluchten zijn van prijsvechters met een enorme negatieve footprint.
Er was voor de Corona-crisis al een grote dicussie gaande over of en hoe ver Schiphol eigenlijk (nog) moet groeien.
Invoering ecotax op vliegtickets.
De stikstofuitstoot in Nederland moet teruggebracht worden.
Het land slibte in 'het oude normaal' dicht met auto's.
We waren bezig om het aantal vluchten terug te brengen en mensen aan te zetten om zich anders te gaan verplaatsen. Door bv meer in eigen land op vakantie te gaan.
Op weg naar het 'nieuwe normaal' toch?
De anderhalvemeter economie is in veel gevallen prima haalbaar als we echt naar het nieuwe normaal gaan:
Minder korte vluchten.
Subsidiering van trein en openbaar vervoer op korte afstanden (stedentrips bv).
Investeringsbijdrage aan transitie van Schiphol onder voorwaarden.
Conclusie:
'Groeien zonder te groeien' kan prima voor Schiphol. Door je te specialiseren en daar kwaliteit te leveren tegen een redelijke prijs'.
Nou begrijp ik best dat de grootbanken en de grote vastgoed investeerders daar niet blij mee zijn. Ze hebben immers ook op Schiphol, het winkelcentrum en de bars en restaurants fors ingezet op 'Groeien moet'.
Ik heb er alleen maar genoeg van om iedere keer banken en investeerders te 'moeten redden' als Belastingbetaler zonder dat daar 'Italiaanse' voorwaarden aan worden verbonden en daar ook op gemonitored worden.
Nog een prettige dag,
Tony de Bree
p.s.
Let's connect op LinkedIn of volg me op Twitter hier.