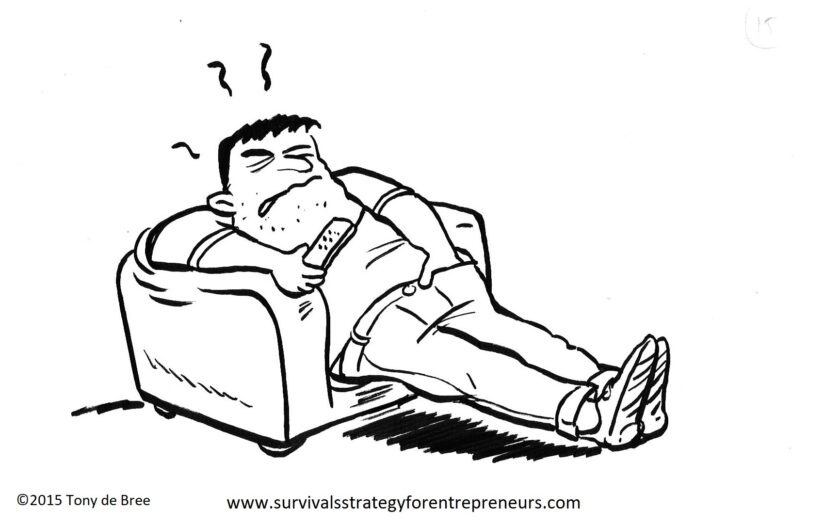 Hi, how are you this morning?
Did you sleep well? I did like a baby as always.
One of the things that really strikes me since we are in lockdown or in 'intelligent lockdown like in The Netherlands, is the difference between how people react: some of us see opportunities and act and other people are complacent including many journalists on radio, t.v. and in the large newspapers by the way. 
Complacency goes hand in hand with denial. You're denying that you're complacent, you're denying that you're bored, and you're denying that you need to make a change. Sound familiar? It's normal for us to get sucked into a mundane routine especially when we a forced to stay at home, going through each day without a spark of excitement or newness if we expect others take care of that for us that is.
But when you flip a switch in your mingd and realize that you want to change your life and that you can, all of the things holding you back will become clear. Crystal clear. At the top of that list will probably be you.
I am not saying that you're a problem—I am saying that you have some issues that you need to work on. Maybe it's a bad habit, or perhaps it's your anti-social tendencies. Maybe you have a hard time pushing past your comfort zone.
These things will become apparent to you as you work towards changing  your life. It may not be immediate, but as long as you are open and receptive to personal changes that need to be made step by step, you'll be on the right track toward a new and improved lifestyle and getting out of your lazy chair like the guy in this cartoon from my Dutch book 'Making money with yourself' from 2015(!). 
In the next blogs I am going to share some personal tips how I fight 'complacency' myself:
Contact me now if you have any questions or if you want me to help you to survive the Corona-crisis and become more resilient.
Have a nice day and…. #stayhome
Kind regards,
Tony de Bree
p.s. Follow me on Twitter here and let's connect on LinkedIn here and/or follow me there, ok? And above all, share with me your thoughts on how to survive the curent Corona-crisis together, ok?