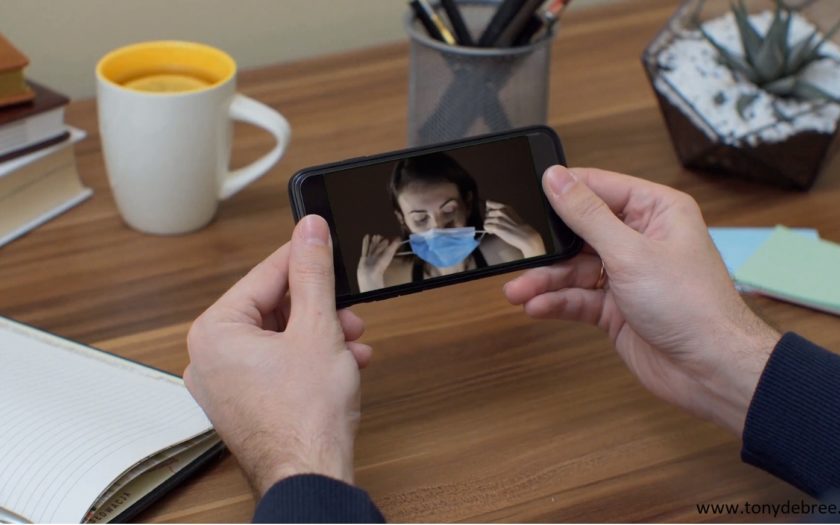 You probably already know that videos can prove to be one of the most effective marketing tools you can use today. However, you may not be aware of the power they can have on your bottom line as a (small) business owner.
Can videos really help you to boost profits and help you to survive the current crisis? Here, we'll look at 3 ways online videos can boost your bottom line.
It encourages visitors to stay on your site for longer
One of the largest challenges local businesses face, is getting their visitors to stay on their website long enough to make a purchase. If you've noticed your bounce rate is pretty high, videos could be the solution.
Research has shown that adding videos to a website, encourages visitors to stay on it for approximately two minutes longer than they otherwise would[i]. The longer a visitor stays on your site, the more likely they are to buy from you.
It puts you ahead of the competition
Standing out from your competitors can be pretty tough, but videos are one way you can get ahead. In particular, if you can use them in email marketing, they have the power to really set you apart from your competitors.
While national and large businesses may be using video, many local businesses fail to incorporate video into their marketing strategy. Therefore, it's highly likely your local competitors aren't using video to market themselves. So, if you do, you're going to stand out and attract customers who would have otherwise gone with your competitors.
A great tip is to create a personalized video message you can send to customers.
They build up trust
Trust is crucial for entrepreneurs and their businesses today. Think about it – a customer isn't likely to buy from you if they don't fully trust you.
The right videos can really help to build up trust, boosting your conversion rates. You just need to make sure you're churning out helpful, relevant and beneficial video content. If you can solve a problem for the viewer and build yourself up as an industry leader, it's going to dramatically increase your bottom line.
The above are the 3 main ways online videos can boost your bottom line as:
a local business owner;
a founder of a startup including FinTech & RegTech;
a CEO of a scaleup including in FinTech & Regtech.
a director of an SME.
a head of marketing at a corporate.
during any crisis. However, you need to ensure you do your research in order to develop the most effective videos.
If you want to get more practical tips on how YOU can use video marketing in your business, read and book mark these posts.
Not sure if you're getting it right? Contact us, today and see how you can start using short videos, 'pitch videos', to boost your bottom line as local business owner.
Have a nice day!
Kind regards,
Tony de Bree
p.s. Follow me on Twitter here and let's connect on LinkedIn here and/or follow me there, ok? And above all, share with me your thoughts on how to survive the curent Corona-crisis together, ok?